by Paul Gattis, al.com
on May 10, 2013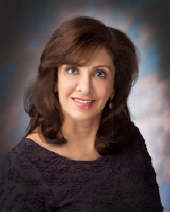 Huntsville, AL – A small balloon is producing big results in easing sinus problems, according to a Huntsville doctor.
Dr. Neeta Kohli-Dang, an ear, nose and throat specialist, has been performing balloon sinus dilation on patients for about two years, she said.
The basics: Dr. Dang inserts a catheter into the troublesome nasal passage and inflates a small balloon, which expands the nasal passage.
What's most innovative about the procedure, Dr. Dang said, is that it can be done in her office with local anesthetic – unlike many nasal procedures that require general anesthesia in a hospital.
"It's a minimally invasive procedure," Dr. Dang said. "It can be done in the office with select patients. There is very little recovery. It opens blocked sinus pathways, allowing infection to drain with quick resolution of infection. We're looking at good results, quick return in recovery and minimal down time."
Dr. Dang allowed a Times reporter and photographer to sit in on a procedure recently. The patient is reclined in a chair and Dr. Dang uses an HD monitor to help her guide the catheter. The procedure took 10 to 15 minutes and the patient was downing a Frappucinno from Starbucks immediately after it was over.
Most insurance companies cover the procedure, she said, though some may require that it be performed in a hospital rather than an office.
"The key is which sinus is involved," Dr. Dang said. "If they have a lot of sinus infections involving the cheek sinus or the frontal sinus, which is located in the forehead, those patients are very good candidates for balloon sinuplasty. Even the sphenoid sinus, which is located further back, can be dilated as well with the balloon."
So what's exactly is that balloon doing when it's inflated?
"It involves tiny microfractures of the bones surrounding the natural ostium or the opening of the sinus cavity," Dr. Dang said. "Once you've microfractured it with the balloon, it stays open."